About Our Quality Control System
At Bluebird Botanicals, quality comes first. That's why we've invested so heavily into our extensive gold standard quality control system. Both of our manufacturing facilities are registered with the FDA and licensed with the Colorado Department of Public Health and Environment. We manufacture our products following cGMP guidelines (FDA's Current Good Manufacturing Practices). In 2019 we passed a third-party cGMP audit with our highest rating yet: 100%. For comparison, 70% is a passing score. Eurofins Scientific, a world-renowned laboratory testing organization, conducted the audit. American dietary supplement manufacturers are not required by law to perform third-party manufacturing audits, but only need to undergo this process internally once a year. Bluebird, however, strives to go above and beyond, especially when it comes to quality, safety, and the wellness of our loyal clients.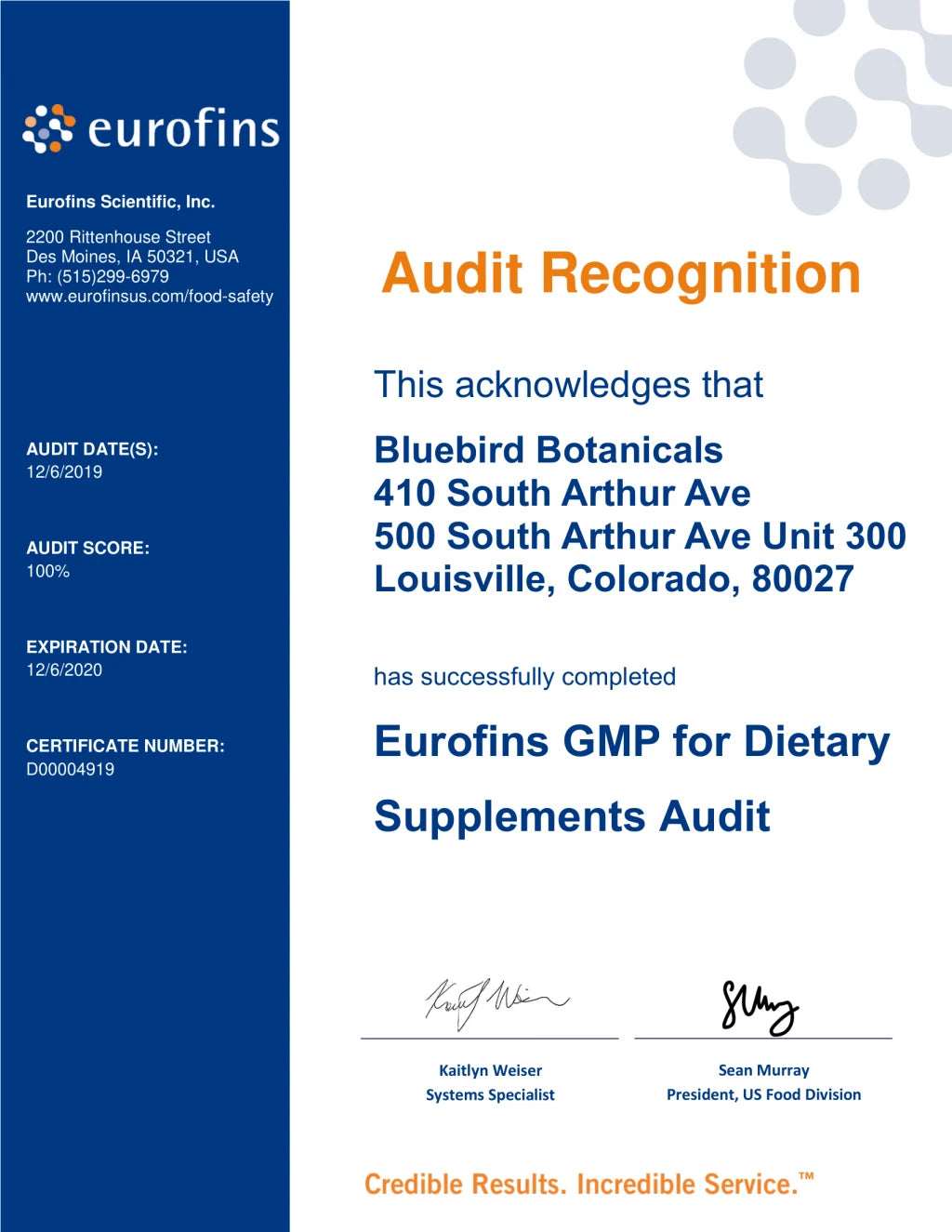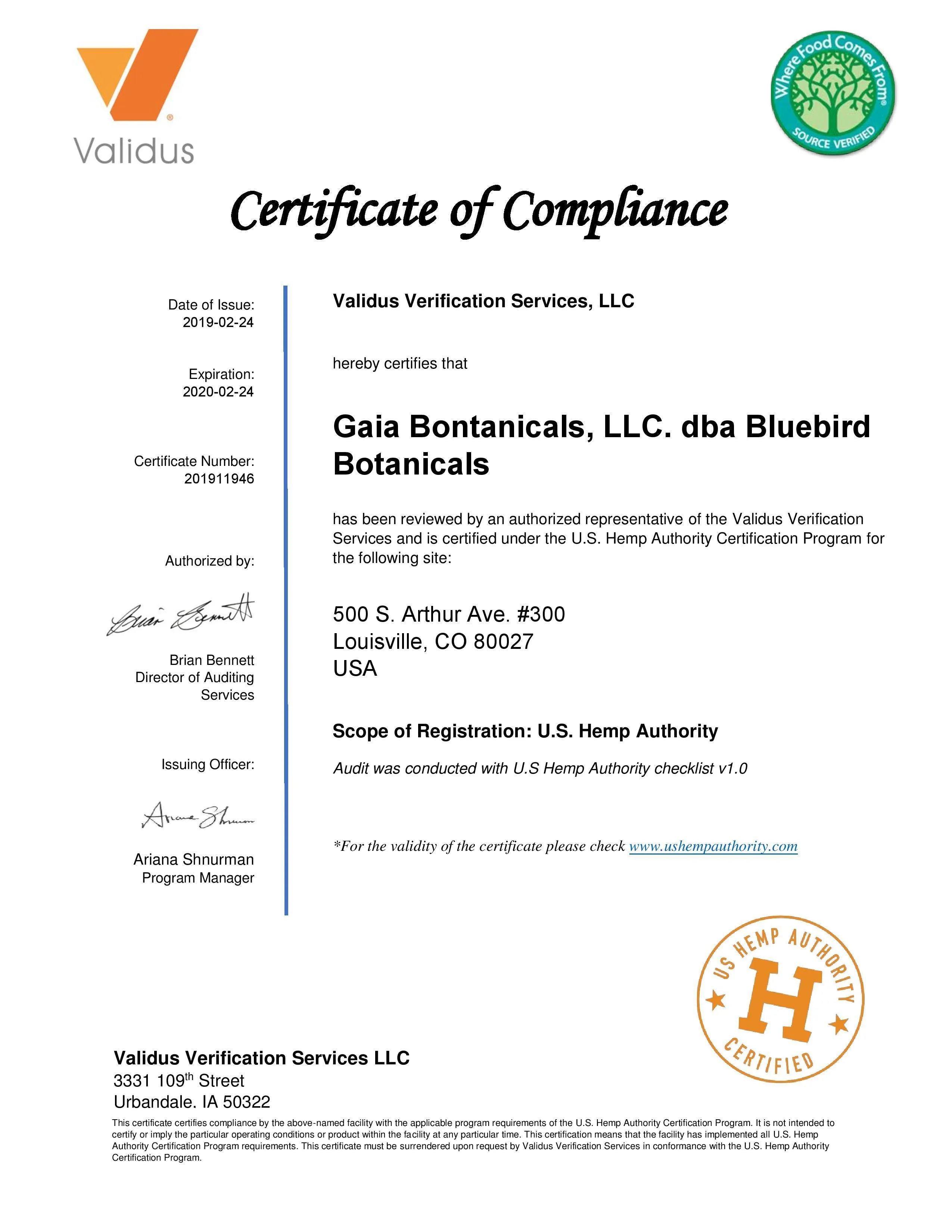 Batch Database

Every single bottle that leaves our facility has a full set of third-party Certificates of Analysis that are publicly available online. All ingestible products include separate analyses for the hemp extract profile, potential microbial life, mold, heavy metals, residual solvents, and pesticides/herbicides/insecticides. Our hemp isolate is tested for potency, solvents, heavy metals, and pesticides/herbicides/insecticides.

Our quality control system is not only a gold standard for the hemp industry, but it is a top-notch system for the supplement industry at large. Almost every hemp extract company says it has the best quality products. We've all heard it over and over, but how do these companies control, determine and verify that? Consumer reports have revealed that a number of hemp companies falsely label the concentration of their products. Many don't even contain any hemp extract at all. A number of other hemp companies are being forced to recall products due to toxic pesticide levels and fungus. With Bluebird's leading quality control system and transparent batch database, you can rest assured when using our products.
New Certifications

Glyphosate Residue Free: of December 2018, all Bluebird products have been officially certified Glyphosate Residue Free. Bluebird is the first hemp company to have its products certified for this by The Detox Project.

U.S. Hemp Authority: On March 1, 2019, Bluebird earned its U.S. Hemp Authority certificate along with twelve other outstanding hemp companies. The USHA is a Self Regulatory Organization (SRO) designed to provide comfort to consumers and regulators that those who hold the certificate are producing high quality and safe products. Launched in January of 2019, the USHA aims to provide clear guidance to a sometimes murky industry. "Quality assurance and safety are of the highest priority," insists Marielle Weintraub, Ph.D., President of the U.S. Hemp Authority. "We're excited to have a hand in helping the hemp industry establish and embrace clear standards, best practices, and self-regulation." 
How to Use the Online Batch System

Visit the Batch Database to look through all batches