Sorry, there are no products in this collection
More than just hemp
We don't cut corners or skip steps. We never settle for anything less than exceptional when it comes to our product offerings. We use every opportunity to deliver the most enjoyable experiences to our customers - both in body and in spirit - because it's the only way we know how to do things. Not only do we want to be the best, but we show that we mean it in every aspect of our business.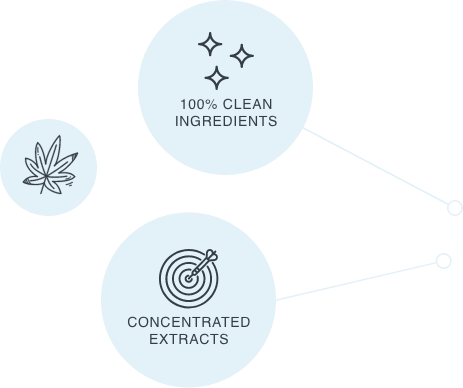 What our customers are saying
I have friends who pay twice and three times the price of Bluebird's products elsewhere, believing that a product this reasonably priced is suspect. Not so! And I've converted many silver-haired skeptics who are now convinced. DO look into the subscription plan which drops the price even further with regularly scheduled automatic purchases.
Pamela
I love this product so much. I've been taking the soft gels and gummies for over a month. I feel calmer, more relaxed, less stressed and I have an overall sense of balance. It's a game changer and I will never be without them!
Julia
They do their research and produce an excellent product at a good price. I am on auto delivery for their capsules and wouldn't even bother to look elsewhere. Followed their story for years.
Jeanette
I have been a customer of Bluebird for years now and find all their products of consistently excellent quality. After a week of regular use, I am aware of positive changes.
Verified buyer
Bluebird Botanicals delivers clean, outside reviewed, effective products at a fair price. It is great to do business with a company that measures quality, fairness, and giving back as ethical business practices. Plus, and this is a big plus, now I can sleep at night with the help of these soft gels! Thanks, Bluebird.
Kathy
I don't do many reviews and I'm usually a four-star guy at best. Three is average, and four is above average. So, I don't hit the excellent button often. These folks get it. They are very helpful, and it is usually very worthwhile to give them a call.
Thank you!
Richard
I have tried many hemp products. I will never shop for hemp anywhere but Bluebird Botanicals. I like the Complete Concentrated formula, because I only need three drops a day and I feel great. I appreciate a product that is tested for various contaminants!
Jill
The Classic Hemp Oil works great for me. The shipping is fast, service is wonderful and the price is great also! I cannot say enough good things about this company. I have been buying from them for a couple of years now and this is my go to for all hemp-related products. Keep up the great work you guys!
Linda
These gummies are amazing! So many hemp gummies have this weird, bitter aftertaste. Not these. Sweet through and through. I swear... the lemon tastes like a lemon meringue pie. My favorite of the three.
Michael
Hands down the best hemp oil on the market
I've been using the Complete blend for about three years. I've tried a number of different brands, but have always come back to this product. You guys are the best. Please keep doing what you do!

Charlie
Real customers,
real results